WEIGHT LOSS

It has always been our firm belief that excess weight lies at the root of many of the health problems that afflict a huge percentage of North Americans. Fortunately, weight loss has now assumed top priority in many people's lives, with the realization that weight control and good health are inter-connected.
Over 130 million people in the US alone are categorised as being 'obese'. Obesity is the second leading killer and compounds conditions such as heart disease, cancer, diabetes, arthritis, asthma, and so on. Heart disease, the top killer, is exacerbated by excessive weight having to be carried around, which puts extreme strain on the heart muscle.

Since this website deals with effective natural remedies for health problems we avoid recommending the use of drugs because of their possible side-effects, and leave that alternative up to your medical practitioner.
In addition to the negative effects of being fat (to skip the euphamisms) on the human body system, obesity can lead to:

• Feelings of inferiority and unattractiveness. We are conditioned to believe that the epitome of feminine beauty lies in the top models' slinky skinny bodies with the exaggerated swing, and that successful men must be slim and muscular.
• Health problems, diabetes, sexual dysfunction have also been linked to obesity in some research studies
• Embarrassment and inconvenience, regarding seating in public transit systems, including buses and airplanes
.• Dangerous eating disorders, such as anorexia nervosa, bulimia nervosa, and binge eating disorder.
So, what do you do about it, naturally, if you are overweight or obese?
The most obvious steps to achieve optimum weight loss:
• Proper diet is essential: Eat sensibly, no gorging; include supplements like green tea in your diet

• Regular exercise is a must for effective weight loss

• Develop a strong mental image of how you would like to look when you have achieved your desired weight loss.
There are other more drastic options, such as surgery and stapling the stomach, for serious cases of obesity. Such procedures should always be discussed with your doctor first.
Before I tell you of some of the most effective natural remedies and support centers to enable you to lose weight rapidly, you should be clear about the nature of obesity & how it is evaluated.
Obesity is measured by calculating BMI or Body Mass Index, which is the measure of the quantum of extra fatty tissue stored in/on the body. This can be also be translated as stored energy . BMI is measured in kg/m2.
You can calculate your BMI by dividing your weight in kilograms by the square of your height in meters. If your BMI is below 20 kg/m2, it means you have a low amount of body fat. If BMI and body weight are low, your doctor will recommend gaining weight through good diet and exercise. Between 20 and 22 is the ideal, healthy BMI - the amount of body fat, but uptil 15% higher is considered acceptable range. Beyond 25 you should start looking at ways & means to lose weight, and optimise your good health factor.
Remember, each unit above 25 BMI is adipose tissue on your body, and is increasing your chances of gettingr heart disease, diabetes, high blood pressure, gall bladder disease and forms of cancer. You should lose weight by changing your diet and exercising more frequently.
Now, you should not blame yourself, or feel guilty, if you are over-weight.
It may be that you over-eat, it may be that you don't exercise at all, or that you eat the wrong foods. These causes can be corrected easily using some self-control and sound common sense.
Other factors that may contribute to obesity and weight loss or weight gain are: genetics, age, your build, culture, hormones, outlook, work habits, rest habits, fitness,and diet.
In addition, there may be other reasons for being overweight, that you are possibly unaware of, such as:
• Over processed food. Your body craves the nourishment it needs at a cellular level, and eating refined foods doesn't provide it. So you eat more quantity and volume, and stack up the calories (and weight)!
• Food Sensitivity. If you are sensitive to certain foods, usually processed foods with chemicals, your body tries to mask your negative symptoms by releasing addictive opiods. So you tend to seek out the very foods that trigger the addictive chemicals.
• A clogged liver. Your liver performs many digestive functions, and if it is choked with excessive toxins and fats, it can't do its job.
Since overweight and obesity are almost always accompanied by other medical conditions, such as type 2 diabetes, hypertension, cancer and others, weight loss program supervised by a medical doctor may be the safest and wisest way to lose weight and maintain weight loss. You may want to start your search by visiting the website of this doctor, who has received threats for revealing scientific, and effective, weight-loss techniques. In fact, her entire treatment is based completely on 'protection agents' (select herbs, extracts, and organic constituents, in specific combinations)

Visit weight loss magic to learn her secrets and view an amazing video!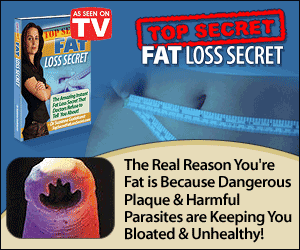 Articles on weight loss and exercise
Impotence & Exercise Link
Lost your gut yet?
License to eat ice cream
These feet are made for walking
Exercise - the all-purpose healing therapy
Leptin as a cure for weight loss

Subscribe to their FR*EE 6-part Anti-aging & Health Course at: http://www.youngagainforever.com/1.html
Note:
We at YoungAgainForever are committed to natural and holistic systems
of creating good health and well-being. For information on other factors that help to promote
lifetime fitness, good health and wellness, visit our SITEMAP
Subscribe to 'To Your Health, Letter', our Free bi-monthly newsletter filled with the newest tips and strategies to maintain physical and mental health and well-being.