LOST YOUR GUT YET ?


By Jay Chatterjee & Roshmi Raychaudhuri


The 6-pack abs are the stuff of every man's (and woman's) dreams! But there is more to these muscles than just making you look good. The abdominal muscles, the rectus abdominus, jointly with the obliques, act as a 'girdle' to hold and protect your most vital organs. In addition to facilitating movements of the trunk and legs, these muscles provide support and protection for the liver, kidneys, pancreas, and of course the stomach. If you allow these muscles to go lax and flabby they cannot support these organs, or the lower spine, leading in time to digestive disorders and back problems. In fact, almost 80% of all lower back pain is a direct result of weakness of the abdominal muscles.

Of course, its not only the overweight who suffer from abdominal prolapse. Excess weight increases the chances, but a potbelly can develop in anyone who neglects to keep the abdominal muscles strong and elastic. Not only that, researchers have found that men with pot bellies have a radically higher risk of death from heart diseases. Every extra inch on your waist therefore takes away a few years from your life span. Is that extra doughnut really worth the risk?


While we're cautioning you against ingesting extra calories, there is only one foolproof way to keep the abdominal muscles in shape, and the pot belly away! Make sure that they get a good work out. And, whichever mode you decide on, be consistent.

Aerobics exercises are good for all round conditioning. But to achieve it you must engage in vigorous, sustained exercise at least three times a week. Your pulse rate must be raised to a target range and maintained at that range for at least 20 minutes at a stretch.

Brisk walking burns approximately the same amount of calories per mile. as does running. The good news for heavier individuals is that they will burn more calories than lighter persons. For example, a 110-pound person burns about half as many calories as a 210-pound person walking at the same pace for the same distance. Of course, a more vigorous walking pace will produce better conditioning.

However, in our opinion, Yoga is the best gentle conditioner of the abdominal muscles. It imbues the muscles with strength, tone and elasticity with the least amount of physical exertion and stress. Certain postures in the exercise set that comprises the Tibetan Rejuvenation Yoga system, for instance, focus on the abdominal area. Not only are the focus muscles stretched and strengthened, the inner organs are also massaged by the rhythmic breathing cycle that must coordinate with the physical movements.

So, this season, make a resolve to take control of your health. Take the first steps to getting rid of that pot belly. For a better, and longer life, schedule an exercise regimen to lose your gut(s)!

*** by Jay Chatterjee & Roshmi Raychaudhuri

Visit weight loss magic to learn her secrets and view an amazing video!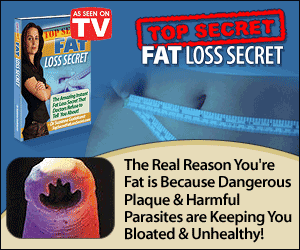 About the Authors:

J

ay Chatterjee, a Chartered Accountant and ex-Corporate Banker, lives in Canada.
Roshmi Raychaudhuri is a business-woman residing in India. They have shared a longstanding and keen interest in the effects of natural therapies. On a trip to the Himalayan foothills, they came across an ancient anti-aging and body rejuvenation system based on stimulation of the hormonal glands. They have put this information on their website for the world to share.
Interested ? Please visit their website

Subscribe to their FR*EE 6-part Anti-aging & Health Course at:
http://www.youngagainforever.com/1.html

Copyright © Jay Chatterjee & Roshmi Raychaudhuri . All rights reserved. Permission is granted to print/publish the above article provided that it is printed in its entirety, including the resource box giving details of the authors, the website, copyright & this permission.


******

Note:

We at YoungAgainForever are committed to natural and holistic systems

of creating good health and well-being. For information on other factors that help to promote

lifetime fitness, good health and wellness, visit our SITEMAP

Subscribe to 'To Your Health, Letter', our Free bi-monthly newsletter filled with the newest tips and strategies to maintain physical and mental health and well-being.